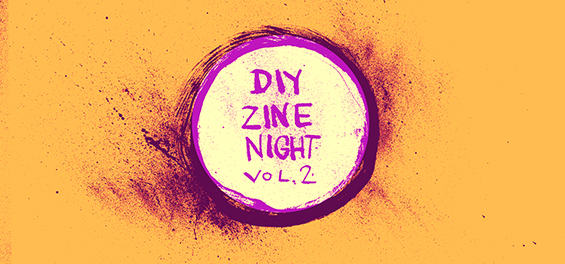 DIY ZINE Night vol. 2
28.10.2020 — 28.10.2020
An evening of independent publishing houses from Lublin and an electronic music concert returns with an extended line-up! Galeria Labirynt is a co-organiser of the DIY ZINE Night vol. 2 event, which takes place on Wednesday, 28th October at 6:00 p.m.
Line-up:
Piołun / contemporary noise
ZUOL / ambient noise
YETI / electronoise
Zuzanna Bałwan & Zdzisław Marchwicki – Piwnica / dark ambient noise duo /
Refreshments during the event are provided by Opium.
• Comics of the Day: Maciej Pałka "Laleczki".
A classic of the Polish nihilistic post-apo, 2020 edition.
• Magazyn Malkontenty 6. The launch of the 6th issue – autumn 2020. Meeting with authors.
Until 31st December 2020 the project is carried out as part of the Scholarship of the Mayor of Lublin.
During the meeting, readers are going to be able to supplement their collections with archival issues.
• The Hidden Truth about Earth and its Salvation 2: 5 Gehenna.
A special edition prepared by the editors of Magazyn Malkontenty dedicated to the topic of conspiracy theories, issued in a limited number.
For safety reasons, we would like to remind our guests to cover mouth and nose, disinfect hands and keep a safe distance during the whole event. In order to prevent the spread of COVID-19 we would like to inform that the event cannot be attended by people who have contacted people with confirmed SARS-CoV-2 infection during the last 14 days, who have stayed in the areas of increased transmission during the last 14 days as well as these who have symptoms such as high fever, cough, short of breath, or difficulty breathing.