Born in 1977 in Kyiv, he still lives and works there. In 1995 Belov graduated from the Faculty of Painting at the Taras Shevchenko State Art School in Kyiv, and in 2004 from the Faculty of Printing at the National Technical University of Ukraine in Kyiv, specialising in book design. The artist presented his works, among others, at the individual exhibition In the Darkness at the Hudgraf Gallery in Kyiv, as well as at a number of group exhibitions at the Feminist Queer Festival, Vienna; PinchukArt Centre, Kyiv; Centre for Visual Culture, Kyiv; Arsenał Gallery, Białystok; MOCAK, Krakow, amongst other venues and events. In 2004–2005, he co-founded the R.E.P. group (Revolutionary Experimental Space).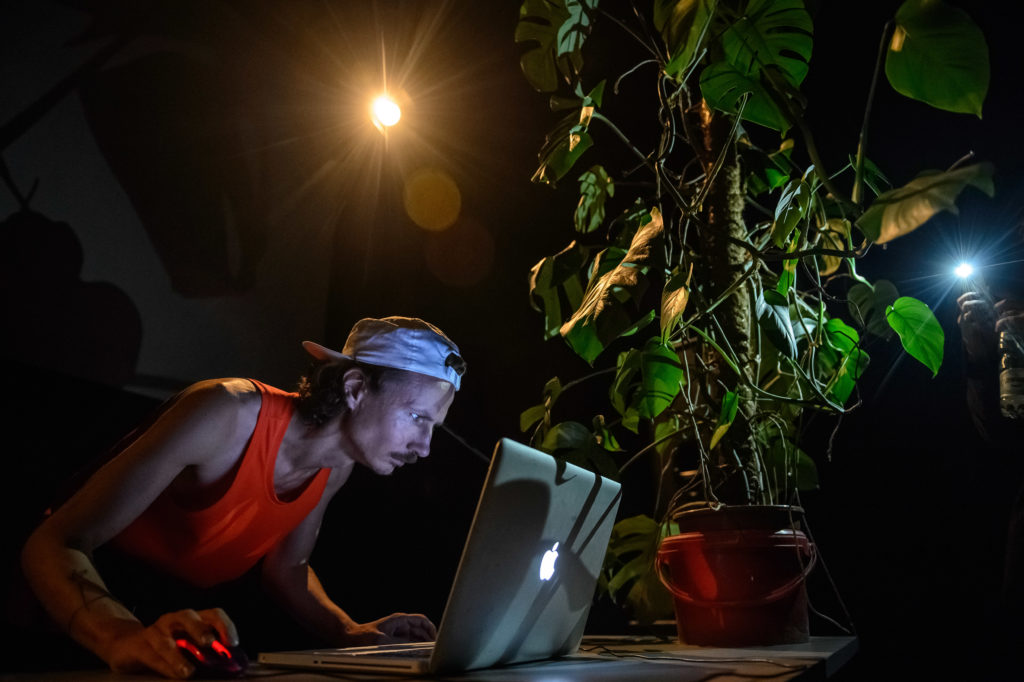 Anatoly Belov, photo by Wojciech Pacewicz
Belov is one of most interesting young Ukrainian artists today. His video works are often a reflection over non-heteronormative identity in contemporary, often strongly homophobic Ukraine. To achieve this the artist uses the poetic of camp and queer aesthetic, entangling two experiences together: one of gender and the other one of psychodelic, drug-induced experience. It's strongly visible in his two films, Sex, Medicated, Rock'n'roll (2012) and Feast of Life (2015), where he purposefully overstresses surreal aesthetic in order to partly show the alienation a homosexual/non-standard person feels within society. Similar strategies are present in Belov's musical performances in two bands, Ludska Podoba (Human Likeness) and Chopa-Cupacabra, where he explores the limits of identity. Local electronic music scene of Kiev plays and important part in his art too.
Zapisz
Zapisz