Born in 1959 in Przemyśl, she lives and works there. She studied at the Faculty of Painting of the Academy of Fine Arts in Krakow in the studio of Jerzy Nowosielski. She is employed at the Faculty of Art of the University of Rzeszów. Sawicka deals with painting, photography and objects and creates text-based installations, also in public space. Her individual exhibitions have been presented at the Foksal Gallery, Warsaw; Zachęta National Gallery of Art, Warsaw; Bunkier Sztuki, Krakow; Atlas Sztuki; Łódź; Centre for Contemporary Art Ujazdowski Castle; Warsaw; and at the galleries Czarna, Warsaw; Ego, Poznań; BWA Warszawa and BWA Olsztyn, amongst many other venues. Recently she has been active as a curator of exhibitions, such as Sleep Is a Second Life and Rose Is a Rose (both in collaboration with Ewa Łączyńska-Widz at the BWA Tarnów, 2012 and 2013), New Illustrations (with Magdalena Godlewska-Siwerska at the Arsenał Gallery in Białystok, 2016), Life: A Manual at the Zachęta National Gallery of Art in Warsaw, 2017. The artist cooperates with the BWA Warszawa gallery in Warsaw.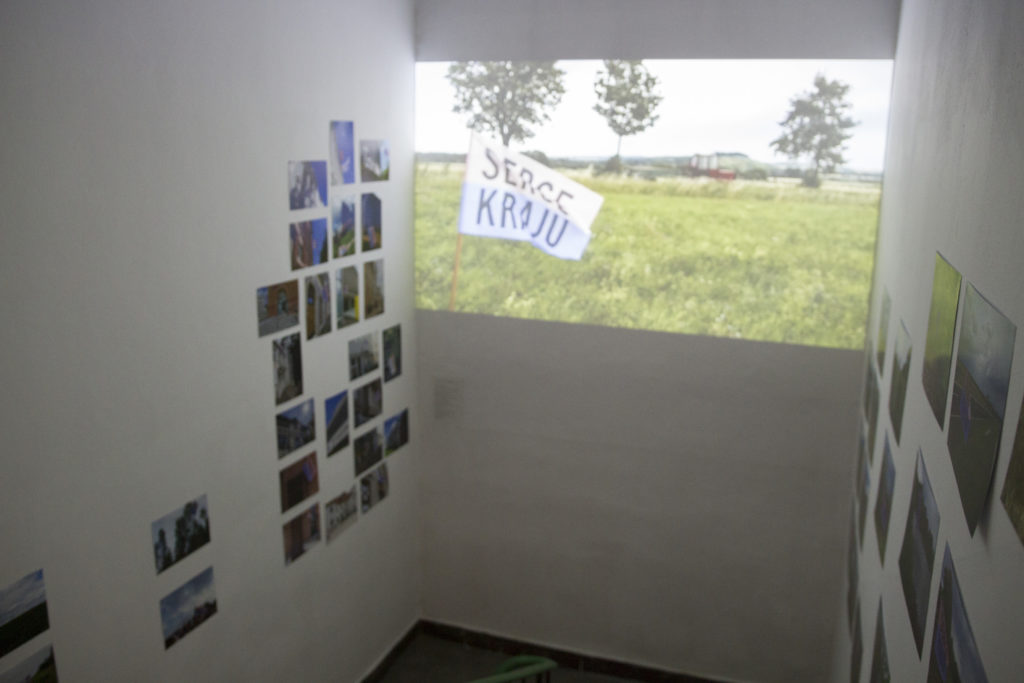 Jadwiga Sawicka, The Heart of the Country [GA], installation, 2017, photo by Kacper Gorysz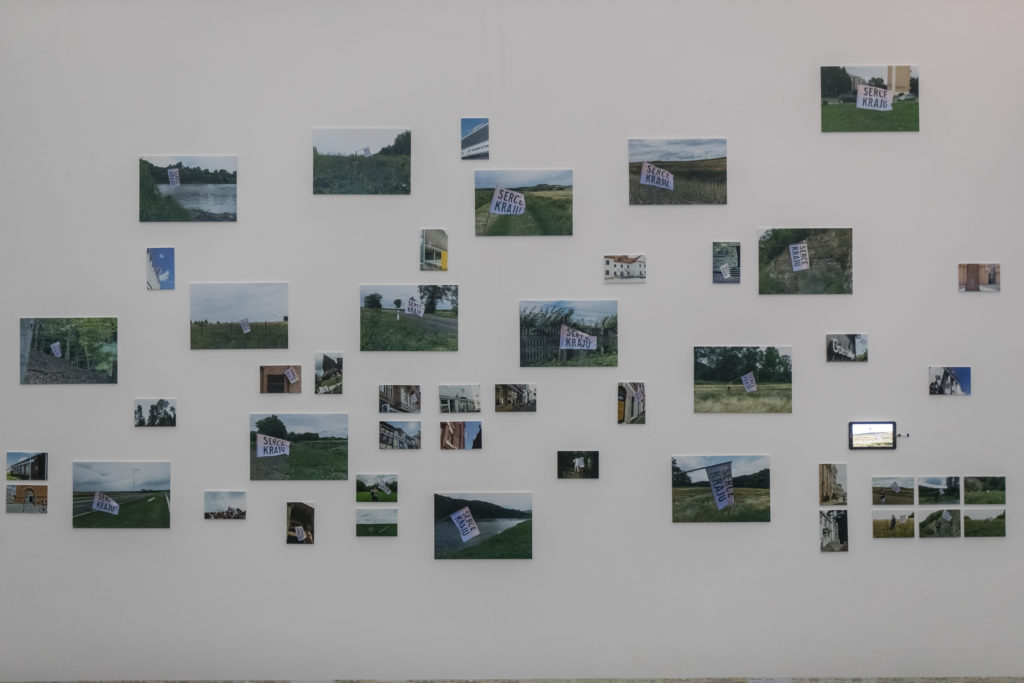 Jadwiga Sawicka, The Heart of the Country [GL], installation, 2017, photo by Wojciech Pacewicz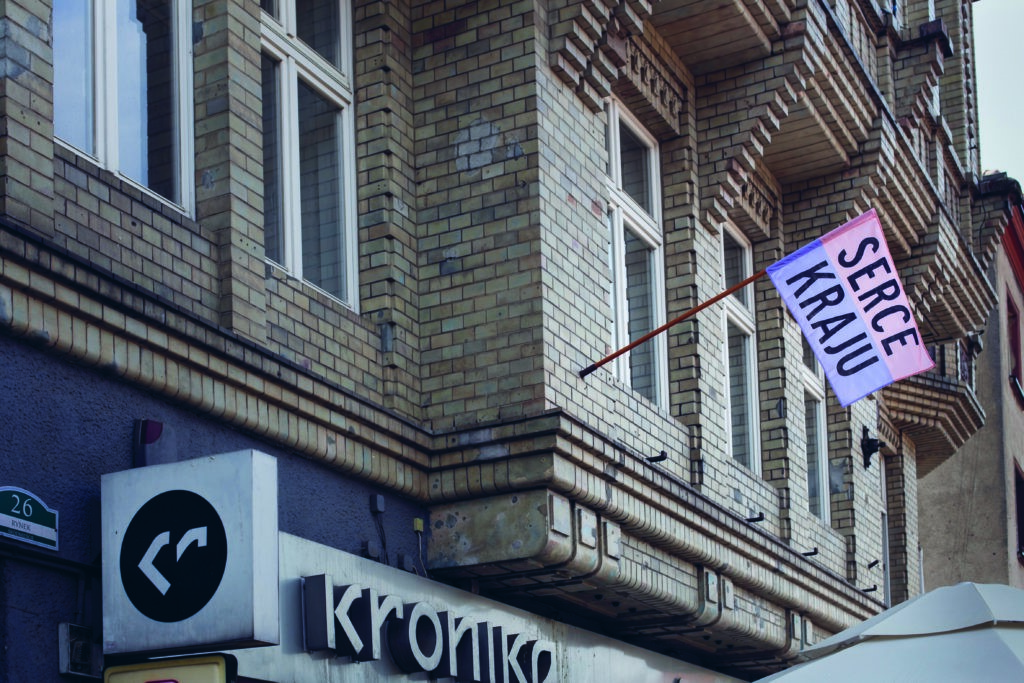 Jadwiga Sawicka, The Heart of the Country, photo by Marcin Wysocki
Using the title of JM Coetzee's novel, In the Heart of the Country, Jadwiga Sawicka asks about the meaning of the Polish land and identity, where each of us sees the symbolic "heart of the country"? The geographical one is said to be somewhere near Łódź, but what about the metaphysical one? The artists uses the form of a flag, which in Poland accompanies national, patriotic holidays, and in the recent year, with the increasingly more patriotic climate of Poland, has been present in excess. Sawicka proposes to stick a flag of her own design in rose-lily colours, which resembles more LGBT flag than the Polish national colours, in places where each of us sees the "heart of our land". In this way, we can try to regain this personal little Poland for our own, pointing to the fact that the heart of the land can be found everywhere, and the only thing that determines it is our willingness to identify with it. The artist encourages individuals and institutions to place the flag especially in places associated with art and in public spaces, to stress art's importance for the national fabric. The emotional center does not lie just in one place, but it is dispersed everywhere.
Zapisz
Zapisz
Zapisz