Born in 1993 in Hrodna, Belarus, she lives and works in Warsaw. Shostak received her BFA diploma from the Faculty of Intermedia at the Academy of Fine Arts in Krakow and her MFA diploma from the studio of Professor Mirosław Bałka at the Faculty of Media Art of the Academy of Fine Arts in Warsaw. Her artistic practice concentrates on projects that activate/hack communities outside the art world. Shortlisted for the Young Art Biennial "Rybie Oko," awarded the Grand Prix of the "Młode Wilki '16" competition and the 1st award of the In Out Festival. She participated in exhibitions: Manifesta 11, Zurich; WRO 2017 Biennale: Draft Systems, Wrocław; The Wall, Trafo Centre for Contemporary Art, Szczecin; Communis: Renegotiating Community, Labirynt Gallery, Lublin; There, seat of the PKO B.P. bank, Warszawa; Not-Aufnahme, 48 Stunden Neukölln, Berlin, amongst other shows.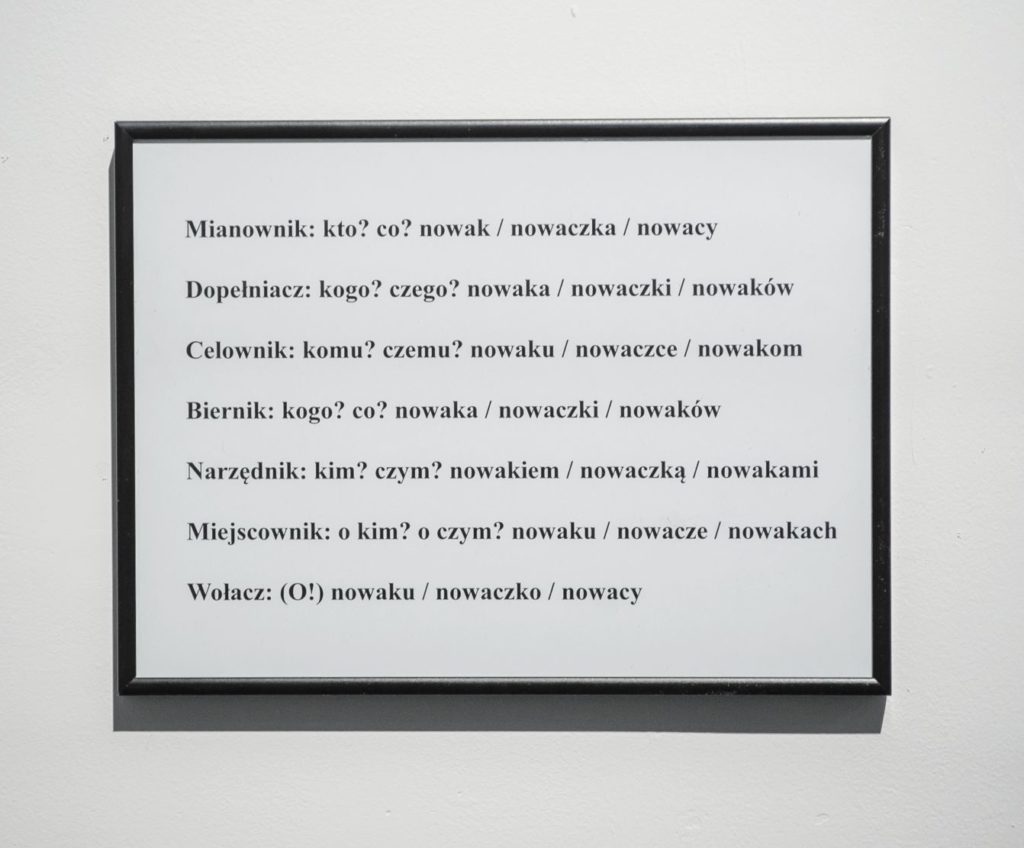 Jana Shostak, NOWAK / NOWACZKA / NOWACY [GL, GA], 2017, photo by Wojciech Pacewicz

This is an activity which is aimed at introducing to linguistic space a word substitute for the stigmatizing word  "refugee". By means of various social and broadcast media he has attempted to disseminate the so-far-nonexistent in the official usage noun "nowak" which is at the same time a homonym of the most popular Polish surname. Taking advantage of the media hype, including the participation in the programme "Polish-Polish Dictionary", numerous radio broadcasts and interviews in the press and on the Internet blogs he is engrafting the word in the everyday language.
For more information please visit: https://www.facebook.com/nowak.nowaczka.nowacy/