Born in 1985 in Kharkiv, Ukraine, he lives and works there. In 2008 he graduated from the State Academy of Design and Fine Arts in Kharkiv. Ridnyi works across media, ranging from early collective actions in public space to the amalgam of site-specific installations, sculpture, short films and text essays which constitute the current focus of his practice. His way of reflection on social and political reality draws on the contrast between fragility and resilience of individual stories and collective histories interlinked with a display in media. Since 2005, he has been a founding member of the SOSka group, an artistic and curatorial collective based in Kharkiv. He curated a number of international exhibitions in Ukraine, such as "After the Victory" (CCA Yermilov Centre, Kharkiv, 2014), or "New history" (Kharkiv Museum of Art, 2009). His works have been shown, among others, in exhibitions at GRAD Gallery, London; Pinakothek der Moderne, Munich (2016); GfZK, Leipzig; Museum of Modern Art in Warsaw; DAAD Gallery, Berlin; Institute of African Studies, Moscow; Centre for Art and Media, Karlsruhe, as well as at the Kyiv Biennial 2015 and 55th and 56th Venice Bienniale. His works can be found in the collections of Pinakothek der Moderne, Munich; n.b.k., Berlin; Museum of Modern Art, Warsaw; V-A-C Foundation, Moscow, and others.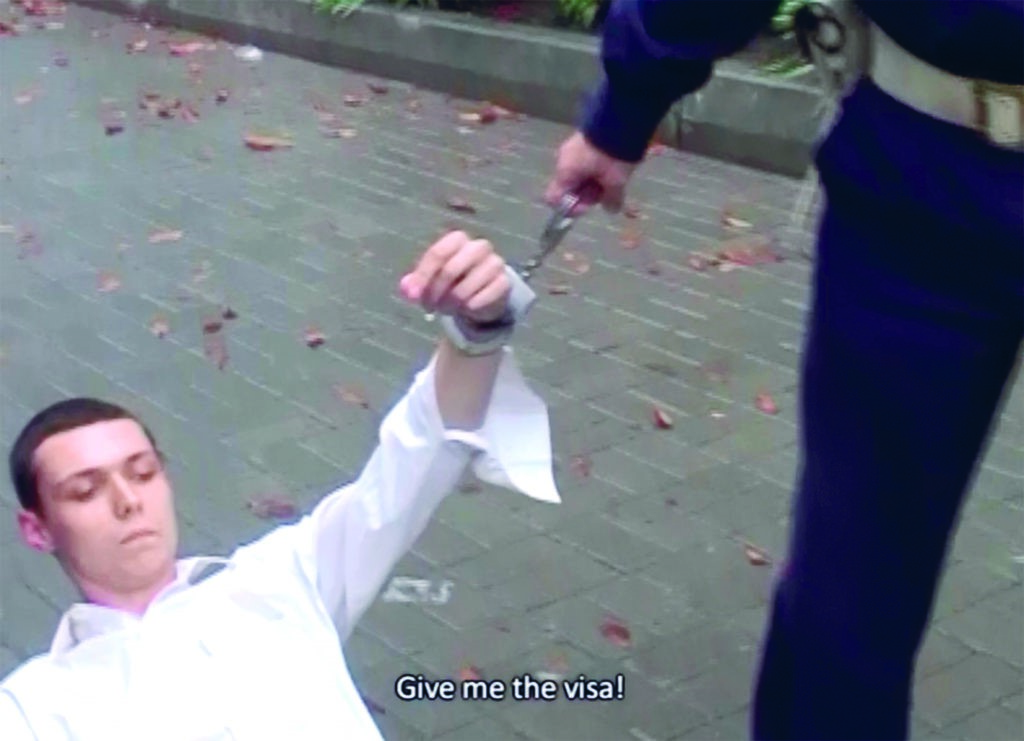 Mykola Ridnyi, Lie and wait [GL], video, 2006, photo by Wojciech Pacewicz
The work by a young Ukrainian artist is already 11 years old, but it still resonates. Undergoing yet another time a painful and humiliating process to obtain a visa to go to the West, Ridnyi decided to check what would happen, if he actively disrupted the subjugation of a visa-awaiting procedure. He made a performance in front of the Kyiv German embassy by lying on the ground and shouting that he needed a visa. Immediately some policemen turned up and took him away against his will threatening to fine him with community works if he did not delete his film. In the end the artist recorded only the sound. The epilogue wrote itself: because the Ukrainian transliteration had changed, Ridnyi had to change his passport and therefore obtained a clear visa history as a gift. We could reflect upon how in other, less controlling countries more or less the same incident could have happened. Moreover, visas for Ukrainians have just been abolished. Yet Lie and wait remains a historical work, a record of civil disobedience of an individual who is humiliated just because he wants to leave the country. The line dividing police state and democracy is very fine indeed.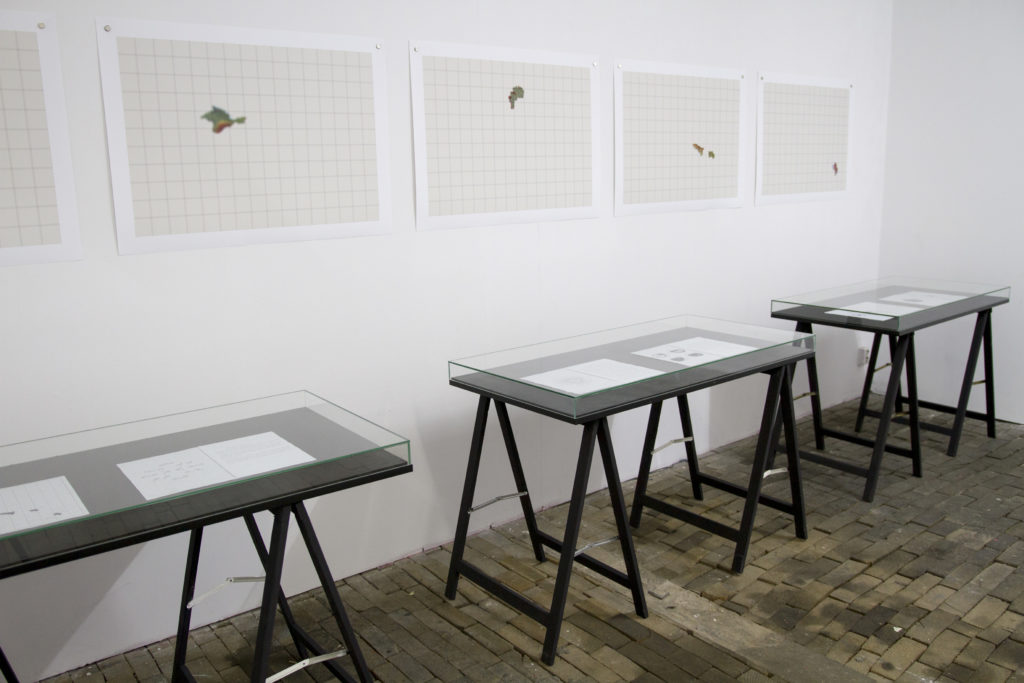 Mykola Ridnyi, Gradual Loss of Sight [GA], printouts, drawings, 2017, photo by Kacper Gorysz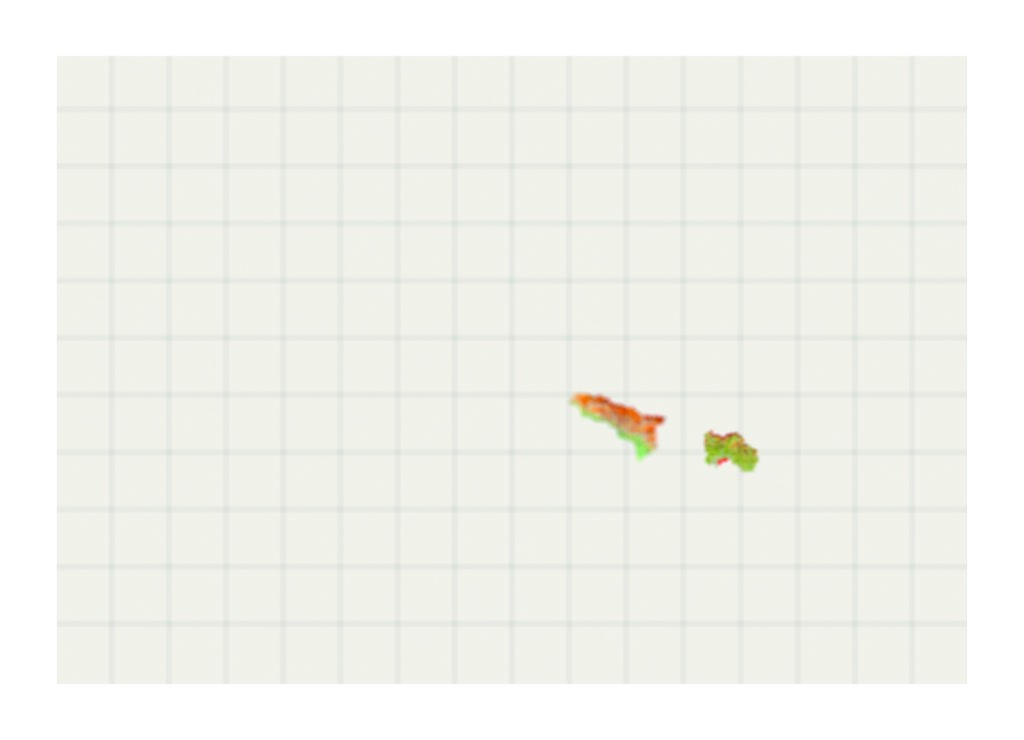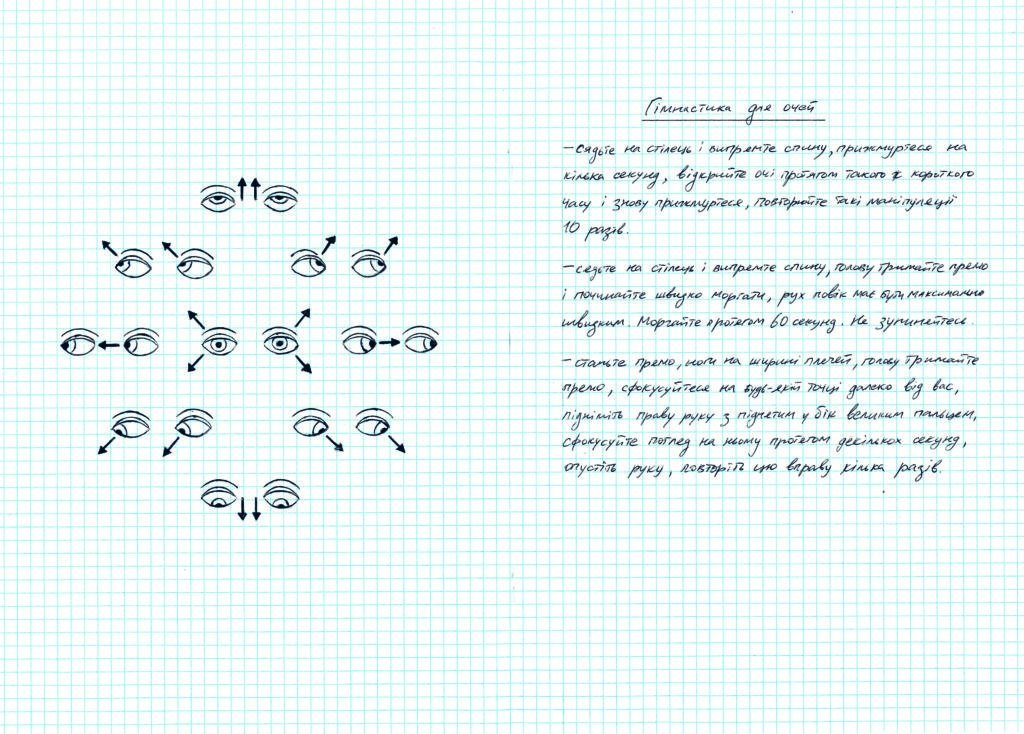 In his works Mykola Ridnyi explores the role of media in shaping political and social reality. In Gradual Loss of Sight he subtly refers to a blurring which has appeared in the presentation of the contemporary Polish-Russian border as a result of the War in Donbass. The war is present but somehow not there, bearing in mind that according to the public opinion what is not reported in media simply does not exist.   The status of the "independent republics" in eastern Ukraine has become literally and metaphorically blurred. Also Crimea annexed by Russia and the current eastern border of Ukraine have a similarly fuzzy status, but not only them. In the territory of the former Soviet Union  there are many contentious regions such as: Abkhazia, Southern Ossetia, Nagorno-Karabakh and Transnistria. Gradual loss of sight uses a form of a map to present a blurred way of viewing and perceiving things as well as a blurred way of media and political presentation.  The accompanying descriptions, seemingly detached from strictly political topics as they concern optics, ophthalmology and sight, demonstrate how political scheming and ideologies may eventually lead to the distortion of real, physical way of looking.
Zapisz
Zapisz
Zapisz
Zapisz
Zapisz