Born in 1971 in Chişinău, Moldova, he lives and works in Chişinău and Berlin. Braila deals  with film, video, installation, photography and performance. Since the mid-1990s his works have been shown at numerous international art exhibitions and film festivals. In 2002, his film Shoes for Europe was shown at documenta 11 in Kassel. In 2003, he was listed by Phaidon amongst the 100 best artists in the world (Cream 3). In 2004 Braila initiated the project Alte Arte, a TV programme on contemporary art produced by artists and broadcasted by the Moldovan national TV. In 2007, as a resident of DAAD Berliner Künstlerprogramm, he created the monumental installation Barons' Hill at Neue Nationalgalerie. His film Definitively Unfinished was awarded at the Oberhausen International Film Festival in 2009. In another film, Chişinău: City Difficult to Pronounce, the artist concentrated on life in his hometown, the capital of Moldova, as seen throughout a year. In 2014, a series of performances by Braila were presented in the Public Program of Manifesta 10 in Saint Petersburg. This year his piece The Ship forms part of documenta 14 in Athens and in Kassel.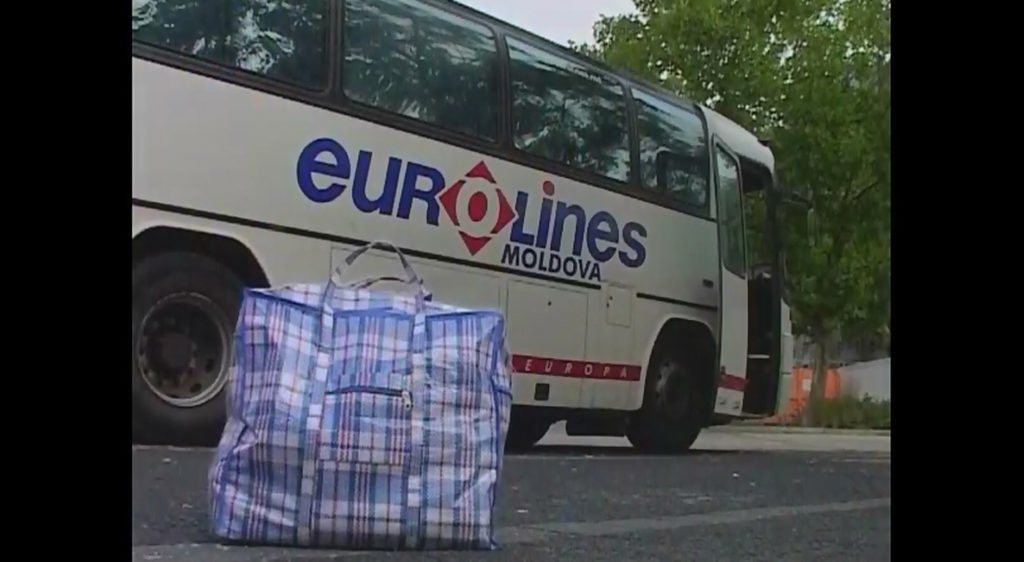 Pavel Braila, Eurolines Catering or Homesick Cuisine [GL, GA], video, 2006
The Moldovan artist Pavel Braila has been living in Berlin for many years. His works were among the first to show the reality of life of economy migrants from Eastern Europe in the West. Nonetheless, for the present work Braila chooses a comedic, not a tragic tone. In Catering food epitomizes the migrant's longing for home. The artist asks his mother and her relatives to prepare dinner of traditional Moldovan food for 50 people and send it to Berlin by bus, one of many which travel through Europe with migrants on their way to work. In this way the food travels from a small Moldovan town to an elegant opening party in Berlin. The food doesn't need a visa, but still needs to be controlled as it is from outside of the EU. By giving this food to his Berlin friends, the artist transports them to his family region, makes them feel just a little bit like migrants themselves, but also makes this modest meal a symbol of the migrant's odyssey.