Artists' collective founded in 2004 in Paris. The members of Société Réaliste are Ferenc Gróf, born in 1972 in Pécs, Hungary, and Jean-Baptiste Naudy, born 1982 in Paris. The collective has presented its projects at individual exhibitions at Tenderpixel, London; tranzit.ro, Cluj; P!, New York; Salon de Vortex, Athens; Galerie Jérôme Poggi, Paris; lokal_30, Warsaw; Jeu de Paume, Paris; Ludwig Museum, Budapest, among other venues. Société Réaliste has also participated in group shows at tranzit.hu, Budapest; Kunsthalle, Košice; Clark House Initiative, Bombay; Finnish Museum of Photography, Helsinki; MuseumsQuartier, Vienna; New Museum, New York.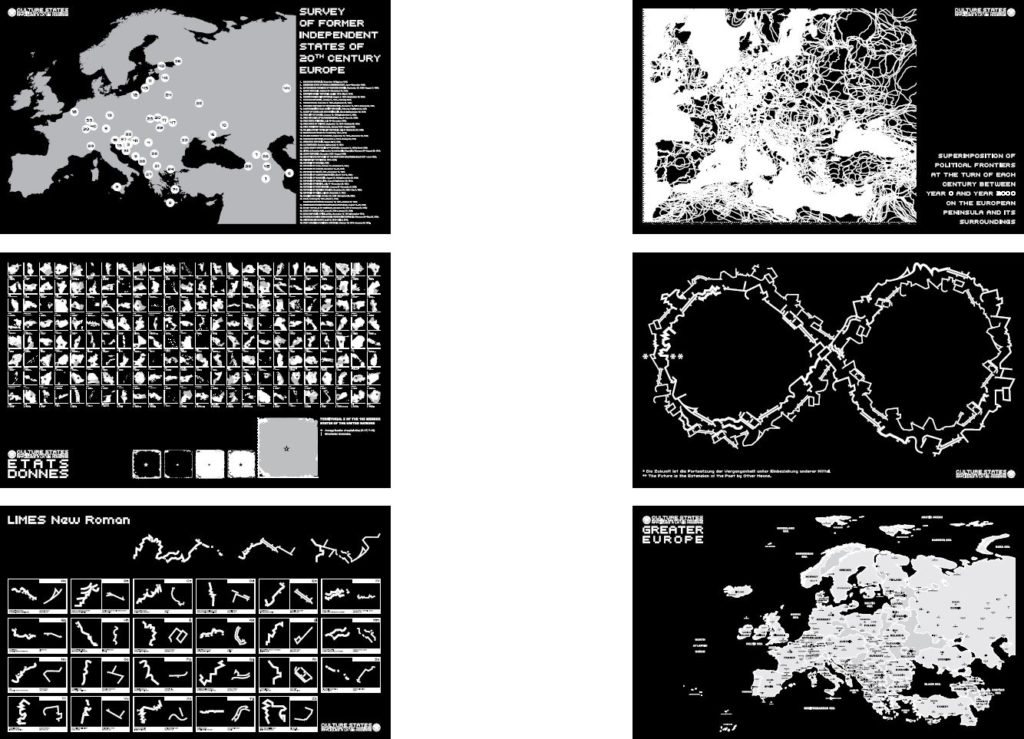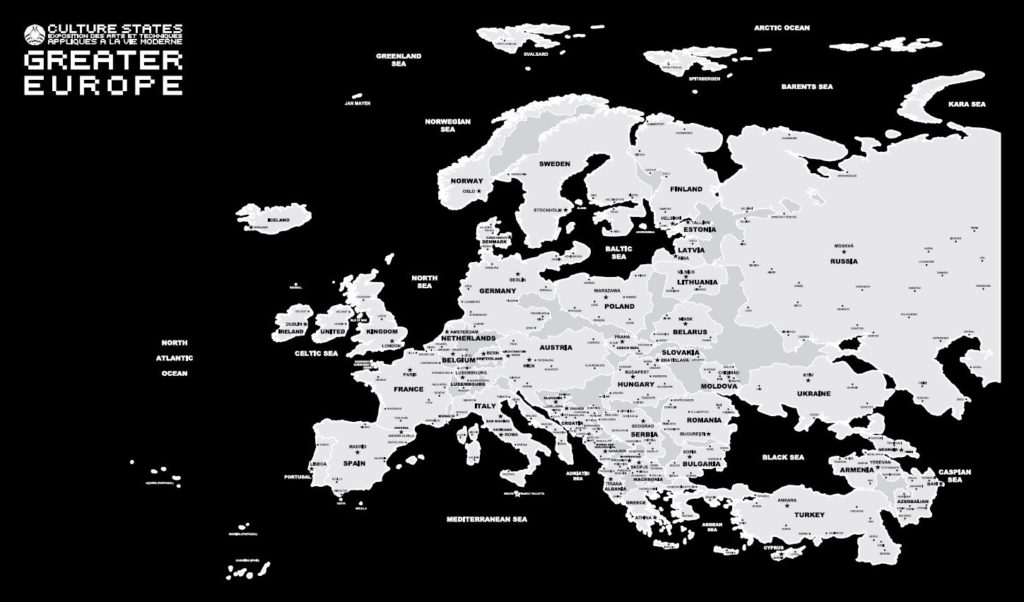 Société Réaliste (Ferenc Gróf, Jean-Baptiste Naudy), Greater Europe [GL], prints on paper, 2008-2009, photo by Wojciech Pacewicz
Société Réaliste is a Franco-Hungarian art collective, whose output can be called "post-capitalist" in the full meaning of the word. They usually operate with appropriated graphic signs and symbols of general use (signage of maps, emblems, pictograms, isotypes used in statistics etc.), which are then distorted and used in a very specific way. Usually this serves a critical look at systems (and realities created by them) which in the end have a real impact on social reality and shape it actively, and not just merely mirror it. Works by SR, whose name references both "realism" and "social realism", are there to create a tool for better "reading" of the contemporary world. They are intellectually disciplined and refined and operate with subtle juxtapositions and comparisons to show the historical evolution of certain social and political trends. In Greater Europe six huge panels display hypothetical consequences of creating the "European supercontinent", if we delineated the historical borders of all its countries from the last dozen of centuries. SR created an "alphabet of borders" which start to resemble more abstract fragments of distorted lines. In turn, the map they put together of all the borders that ever went through Europe leads to creating a bundle so dense and complicated that it makes the map unreadable.